Land of the future – Live 2021 – Acrylic on canvas – 120 x 190 cm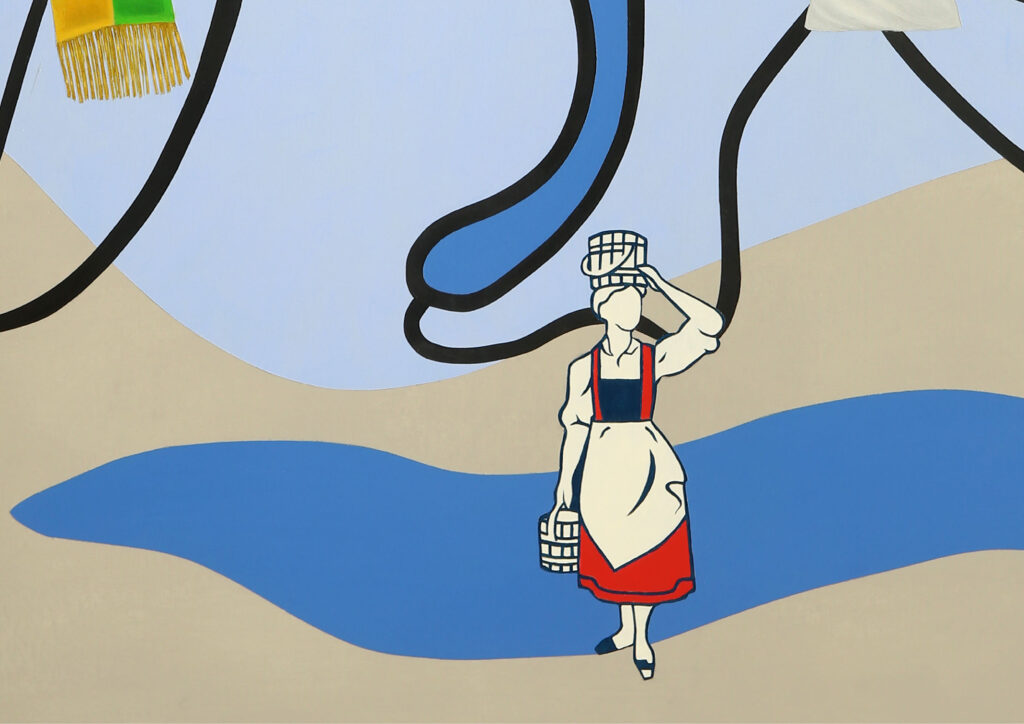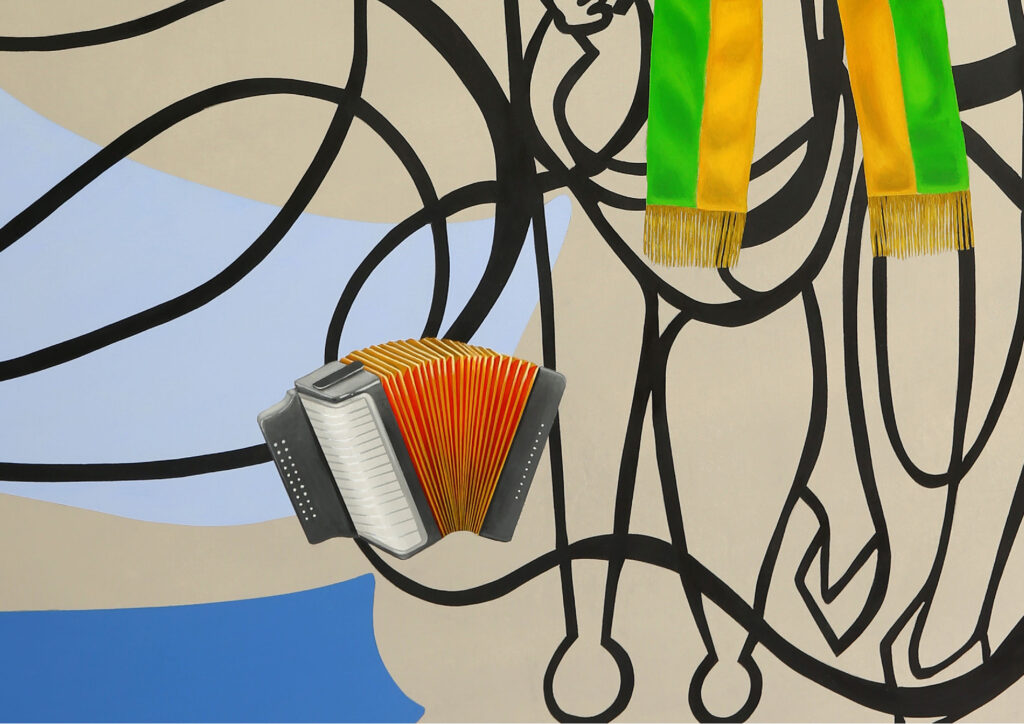 The Alvorada Palace's library has 3,406 books, covering art, philosophy, politics, literature and history. Among other works of art and rare maps, the library has also a monumental tapestry by Emiliano Di Cavalcanti – one of the masterminds of modern Brazilian art.
It is in this environment that President Jair Bolsonaro performs on Thursday nights his traditional live broadcast on social networks – the Live from Bolsonaro.
Every seven days, the cast changes, but the script and tone vary little in essence. Tailored to fit the extreme right ideology, the live brings up the most genuine Bolsonaro. He talks about unproven Coronavirus treatments, defends the liberation of weapons, encourages misogyny, racism, homophobia, nationalism; and explores other themes typical of his repertoire. On average, the live reaches one million views on the internet.
Di Cavalcanti's tapestry is, allegorically, an eyewitness to the president's perversity.
Land of the future
The book Brazil, Land of the future, published in 1941 by the Austrian author Stefan Zweig, is a travel guide. The work describes Brazil as an idyllic place with extraordinary civilizing potential.
Despite its sales success, the book was devious as the country was currently under a dictatorship. Nevertheless, Brazil, Land of the future became a national epithet. It was as a slogan widely explored by the government at the time. The new international aesthetics would conveniently match the government's desire to promote the country's progress and modernization.
A characteristic of the history of Brazilian culture in the 20th century is the appropriation of Modern avant-gardes by artists and the consequent consolidation of Modernist Brazilianness as one of the foundations of national identity.
With the series Land of the future, I aim to contrast the Modern project in Brazil – its promises of the future and its relationship with politics – with the present context.