Land of the future – Glass House 2021 – Acrylic on canvas – 120 x 160 cm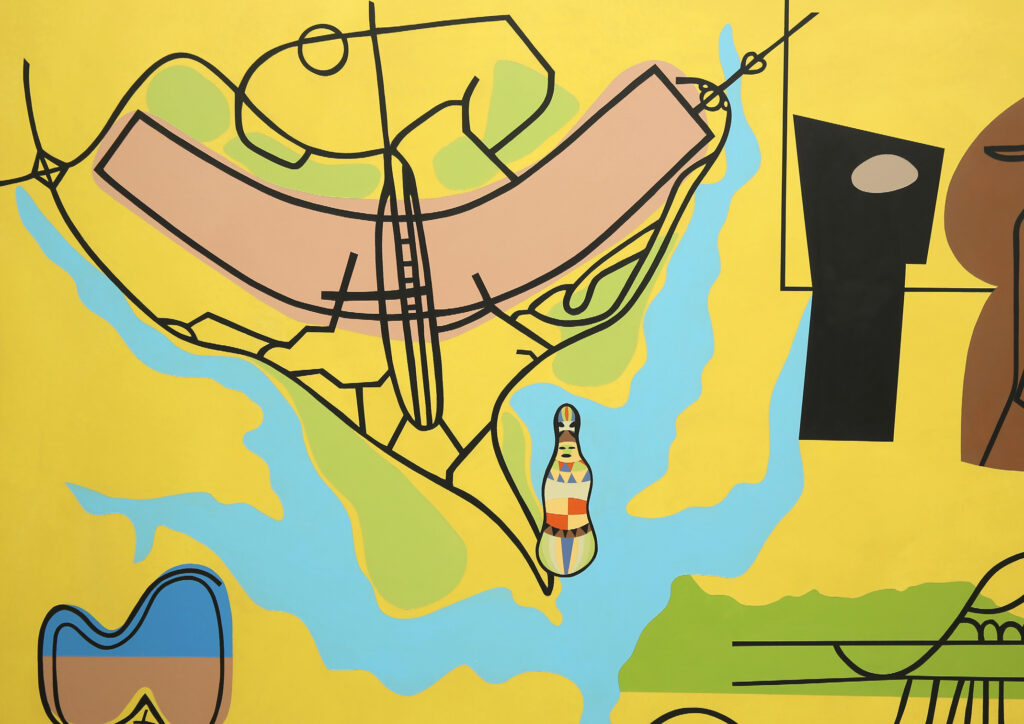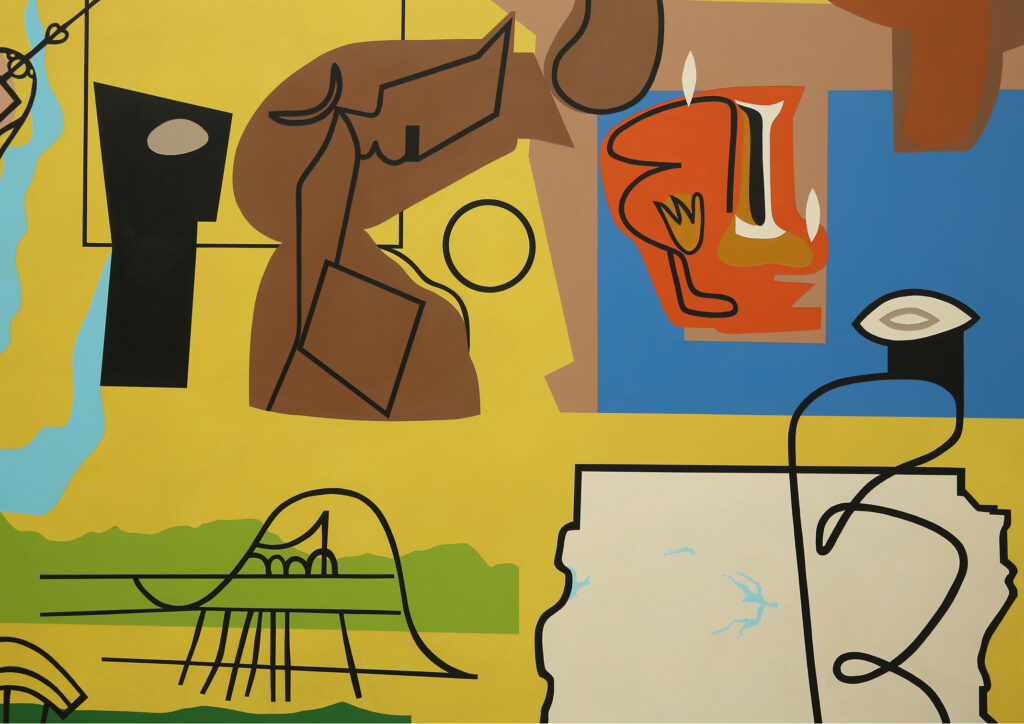 What is Brasília, if not the dawn of a new day for Brazil?
Juscelino Kubitschek (President of Brazil from 1956 to 1961)
The Alvorada Palace is the official residence of the President of Brazil. It is located on the shores of Lake Paranoá, at the eastern end of Brasília's Pilot Plan. The project is by Oscar Niemeyer, one of the most original and brilliant disciples of Le Corbusier's modernist aesthetic. The building was initially called Presidential Palace, however, the name Alvorada Palace (Dawn Palace), as it is known, comes from this quote by former president Juscelino Kubitschek.
In April 2021, the iconic building of modern Brazilian architecture gained a new nickname in the media: the glass house.
A series of reports exposed telephone taps suggesting that President Jair Bolsonaro had regular contact with members of the militia in Rio de Janeiro. In phone calls, the code-names Jair, Unidentified man (President) and Guy from the glass house often appear. Glass house would be a reference to the Alvorada Palace given its entirely glass facade.
Land of the future
The book Brazil, Land of the future, published in 1941 by the Austrian author Stefan Zweig, is a travel guide. The work describes Brazil as an idyllic place with extraordinary civilizing potential.
Despite its sales success, the book was devious as the country was currently under a dictatorship. Nevertheless, Brazil, Land of the future became a national epithet. It was as a slogan widely explored by the government at the time. The new international aesthetics would conveniently match the government's desire to promote the country's progress and modernization.
A characteristic of the history of Brazilian culture in the 20th century is the appropriation of Modern avant-gardes by artists and the consequent consolidation of Modernist Brazilianness as one of the foundations of national identity.
With the series Land of the future, I aim to contrast the Modern project in Brazil – its promises of the future and its relationship with politics – with the present context.